How many times have you cleaned your car, waxed and polished it, then stood back to see it gleaming in the sun, only to frown at the state of your tyres? Even when washed down, your car tyres can appear dull and lifeless against the shine of the bodywork. But don't worry, you are not the only one loathing of dull tyres.
What can you do to make your tyres look great again? Luckily, the fact that more and more car owners are noticing this problem has led to a huge increase in specialist products that can be applied to your tyres to make them look great like brand new, and great again.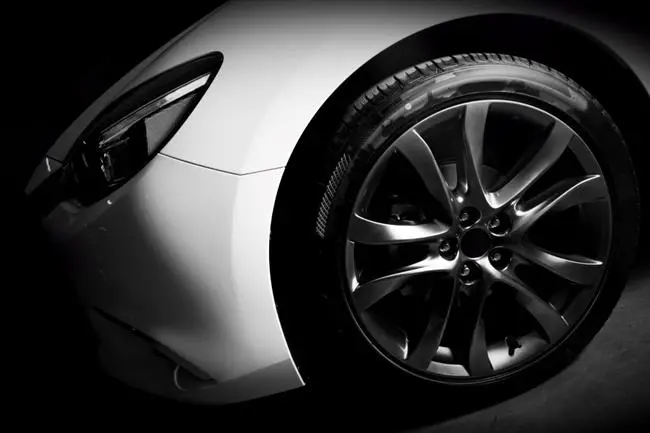 Why tyres lose their shine
One of the main problems with tyres is that, once dirt starts to get on them, they can lose their good looks very quickly. While the rubber of tyres is usually repellent to dirt and grime, and nothing is ever able to seep into the surface of them, constantly being abraded by dirt and water tends to take the sheen and shine off of them.
If you pick up a new car from the showroom, the tyres are usually painted and are very black. But how to make tyres shine again and get that deep back colour back? Tyre paints and tyre dressings are a group of aftermarket products that can be applied to the rubber of your tyres to bring the shine out and give them a great lustre.
Tyre paints and tyre dressing products
There are several notable products in the tyre paint and upkeep product range. The most commonly used ones include the following:
Tyre paint pens
Tyre paint products also include tyre paint pens, which can be used to pick out the detail on your car tyres. If you have specialist tyres like BF Goodrich General Grabbers, you might want to showcase them. You could use one of the many specialist paint pens to do an artistic job on the raised lettering and pick it out or expose the main parts of it in a bold colour. Paint pens use flexible paint preparations that move with the rubber. Like regular tyre paints, these dry to leave a flexible surface of the colour of preference.
These come in a huge range of colours, so you can, for instance, match the colour of your tyre identification lettering to the same of the bodywork of your car. Tyre paint pens allow you to get as adventurous as you want, even to change each letter of the writing to a different colour, if you're a fan of such coloured tyres.
Tyre slik
This spray-on product isn't just for painting rubber, but also acts against the crazing that affects tyres as they age. Tyre slik acts by entering the small surface cracks and reducing their effect, making your tyres look almost as good as new again.
Tyre shine
Again, not actually a paint, tyre shine spray is a professional acid-free cleaner that works to really remove the grease and dirt from your tyres and bring them back to something that is much closer to their original colour.
Tyre shine gel
This is basically a rub-on gel version of tyre shine that gives you much more control over the application. Tyre sprays are convenient and quick, but they can be a bit hit-and-miss. If you are in too much of a hurry, you risk getting some on your car's bodywork. Gels can be applied with a cloth or sponge and therefore go just where you want them to.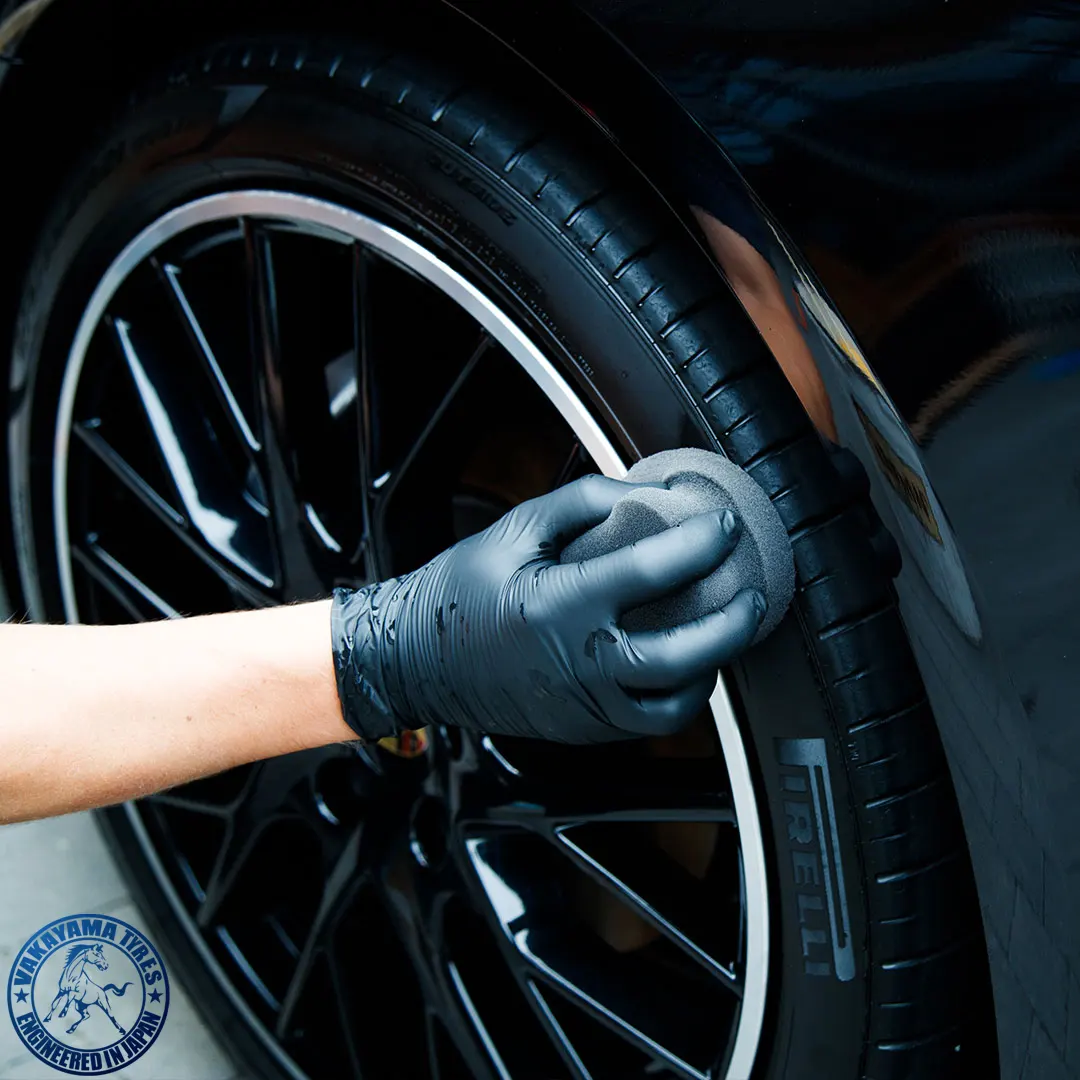 Tyre slik and tyre shine will add to the overall shine of your tyres whereas tyre gel works as a good base on top of which you can then add a shine product.
All of these tyre care products are safe to use on your tyres and won't degrade the rubber in any way, so you can be sure that you won't have any problems, just great-looking tyres.
Choosing the right tyre dressing
You may now ask: What is the best tyre dressing? Well, that depends on your intended usage. If you want the best tyre shine, it's probably a great idea to apply black tyre paint, but if you simply want to bring your tyres back to life, you could use either tyre shine gel or tyre shine to really get the dirt out.
Using any of these products will bring new life to your tyres and can also help increase your car's value if you decide to sell it. Next time you wash and polish your car, consider paying a bit more of your attention to your tyres too.